Normally it's best to let minor irks slide along and give people a chance to make profound asses of themselves, but sometimes it's like gastric acid, working its way up to your tongue. Such is nearly the case with the confusion about the proper spelling of those nifty little black fucking medical books sketchbooks.
I cannot help but think of this when you talk about your sketches (and dare blame me!). I suppose windproof materials are hard to draw on with a pencil. Anyone with Wikipedia angst would completely miss this gem:
A moleskin is also, allegedly, a pink (flesh coloured) piece of covering for the genital area of a female. The name derives from the shape of the covering. Such were often used by moviemakers in Hollywood. The most famous incident involving a moleskin, was when Janet Leigh lost hers during the shower scene of Psycho. Not thrown at all, she merely remarked that no-one (meaning the staff present) was seeing anything they had not seen before.
Instead, I suspect that you're talking about those nifty little black sketchbooks.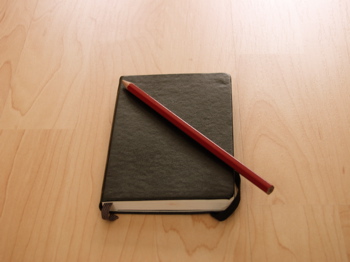 So to recap: the extra 'e' changes a piece of cloth/an object to obscure your dingdong into a versatile sketchbook from Italy! Oh, miraculous!